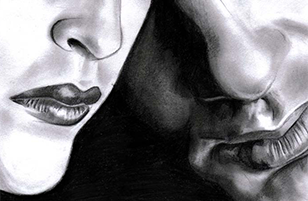 The artists.
Who works these pencils, paints, and tablets for us? Find out more about our past and present contributing artists - or heARTists, as we like to call them, and their contributions.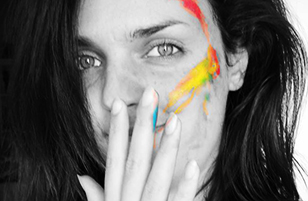 The Founders.
Who's behind heART? When and how did it start? What have we done in the past and what is our future aim? Learn about all these things and more.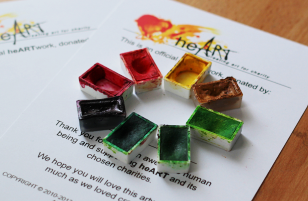 Care to join?
Our latest charity effort is about to hit off with new art being auctioned on eBay soon. However, we are already planning our next project, and are always looking to expand our team of artists. If you're interested in making a difference by using your time and talent, don't hesitate to drop us a line!
Welcome to our Official Website!

heART for Charity is a fan organisation founded by Roxane L and Sophie G in 2009. Inspired by actress Gillian Anderson and her many charitable efforts, we assemble professional and amateur artists from all over the world to conduct non-profit charity events.

In our current effort we are auctioning original Gillian Anderson and The X-Files related fan art to raise money for SA-YES, a South African non-profit she co-founded in 2008. In celebration of Special Agent Dana Scully's 50th Birthday, these charity auctions (conducted in collaboration with X-Philanthropy) are about to hit off on eBay on February 12, 2014. All items being auctioned by heART and X-Philanthropy, including all donated artworks, have been generously signed by Gillian Anderson herself, who also picked SA-YES as beneficiary of these auctions.

Follow us on Facebook | Twitter | Tumblr for the latest.